Speech Language Pathologist
HOW WE CAN HELP YOU AND YOUR CHILD
We are a family-centered Speech Language Therapy private practice. We help children capitalize on their strengths in a nurturing environment and in partnership with their parents. We work in close collaboration with your child's teachers, therapists, and physicians when needed and relevant.
SERVICES TO CHILDREN AND FAMILIES
Our services include independent consultation, screening, evaluation and treatment for infants, toddlers, children, and adolescents. We offer both in-person and teletherapy sessions. Languages available are English, French and Hebrew.
Early Intervention and Prevention
Expressive and Receptive Language Disorders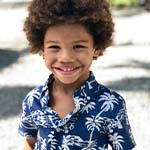 Autism and Social Communication Disorders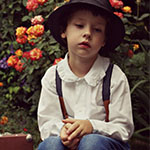 If you have any concern about your child's communication, call us for a free phone consultation. We will discuss your concerns and plan the first steps to best help your child.
Screening, or short assessment of your child's communication, that will allow us to form an initial impression and make more specific recommendations if need be.
Full evaluation, Full evaluation, or comprehensive speech and language assessment, using standardized testing, informal observation, and a conversation with you and your child. The full evaluation report will be shared with you. We will take the time to discuss the findings with you and respond to any question. Collaboration with you is essential in developing a therapeutic approach and goals consistent with your family values and perspective.
Referral to another professional,for specific difficulties out of our scope of practice.
SERVICES TO THE COMMUNITY
We consider teachers as essential "front-line" education professionals. Through their daily interaction with children, they are often the first to identify a speech or language difficulty. We therefore offer intensive workshops that equip teachers and educators to identify and support these challenges.
We offer screenings for daycares, preschools, and school settings, to support early identification of communication disorders.
We offer regular free parents' nights for our clients and for the wider community. During these informal and interactive evenings, we address specific topics related to speech and language development, play development, executive functions, and "red flags" for communication disorders.
This is an out-of-network practice. We do not bill insurance directly but are happy to provide you with out-of-network insurance statements (superbill) to get reimbursed if you have out-of-network coverage.
I am an ASHA-certified speech-language pathologist with over 25 years of experience. Let's talk about how I can help you, whether be in French, English, or Hebrew.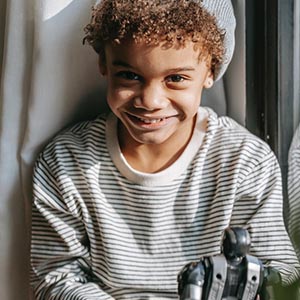 "Be kind, for everyone you meet is fighting a battle you know nothing about."
― Wendy Mass, The Candymakers
"France is a professional speech therapist in the 3 languages my daughter speaks which is one of the reasons we reached out to her in the first place.
Little did we know that our daughter would look forward to her speech therapy sessions every week!
Shortly after starting speech therapy with France, we saw immediate improvement with our daughter's expression skills.
France is professional, patient, sincere and fun!
Her expertise in the field coupled with her love to children is truly amazing!"
H. Z.
פנינו לפרנס עקב קושי בשתף הדיבור.
לא תיארנו לעצמנו שהביקורים אצל פרנס יהפכו להיות הפעילות האהובה על א'!
פרנס אישה מדהימה, מקצועית, מנוסה שעובדת מהלב.
היא מדברת בגובה העיניים, מעדכנת בסוף כל טיפול על הנעשה ונותנת שיעורי
בית מתוך אמונה שהתהליך צריך להיעשות בשיתוף סביבת הילד.
א' השתפרה פלאים תוך זמן קצר, דבר שהשפיע על בטחונה העצמי כי פרנס יודעת
לתת לילד פשוט להרגיש טוב ואהוב ולהינות מהטיפול.
מעבר לכך, פרנס היא כמו מנטור, הרגשתי שבתור אמא אני גם עוברת תהליך,
בזכות הקול המרגיע של פרנס והפירגונים לבת שלי, המבט שלי עליה השתנה.
פרנס, אין לי מספיק מילים להודות לך!
H. Z.
" We first met France in 2018 after a disastrous experience with another speech pathologist/therapist. France was kind, thoughtful, efficient and personable, and gave our little family hope when we were despairing for the future of our daughter. Not only has she provided knowledgeable guidance and effective speech therapy, but she has been an advocate for our daughter and our family in disparate and myriad situations (including at school and with our daughter's teachers). During the pandemic, she has remained committed but adaptable and flexible so that our daughter has continued to get effective speech therapy where others might have faltered. I highly recommend France. I believe anyone using her services will find that she is not only a respected, learned and highly capable speech therapist, but she is also warm and nurturing, allowing her to draw the best and achieve great results with the kids she works with. We are indebted to her for the progress our daughter has made with speech over the last few years."
S.F.O.
"I am very happy to have found someone like you to work with my son. I only have good things to say about you. My son learned a lot from you and showed a lot of progress from the moment he started working with you. My son also grew very close to you and made a great connection which I believe led to a great success to his achievements."
M.V.
"Dr. Weill is a phenomenal diagnostician and was able to identify a rare speech issue and develop a pathway towards treatment. She is so warm, intelligent, and personable- our son connected with her easily even after shutting down with other therapists. She helped our son discover his ability to speak, and we are so grateful to be a patient in her practice! "
S.R.
"France Weill has been working with our school for the past 8 year and I have been personally working with her for the past 4 years. Her expertise in the field and her warmth and caring personality have been a tremendous asset for our school and our students. Being trilingual has been a key element as our school teaches 2 languages starting at 2 years-old. Thanks to the speech screenings done by France, we have been able to help countless families and children reaching out their full potential. Not only is she working with our students but also with our staff. She has been training teachers to better understand the characteristics of language development in multilingual children."
 Jeremie Peyre, School Principal
11 Trinity Court Bergenfield, NJ 07621